The Hollow Trees are a "Folk Music for Families" group who use acoustic instrumentation and play upbeat Americana music.
The Hollow Trees come from an imaginary coastal town somewhere between here and there called Nelsonville, USA. They host a popular daily public access show on the local station, KTHT Nelsonville Public Access. The band is named after the Hollow Tree. In the hills above Nelsonville is an Enchanted Forest, and in the middle of the Enchanted Forest, there's a Magic Meadow, and in the middle of the Magic Meadow is the Hollow Tree. That's where their friend Nelson lives. Nelson is a friendly and musical creature who is a little like a raccoon, a little like a fox, and a little like a baby bear who's wearing some white socks. Every Sunday afternoon, Nelson hosts a Hootenanny in the Magic Meadow around the Hollow Tree. Folks bring songs to sing, instruments to play, and food to share while they have fun making music together. The Hollow Trees' are led by Gregory Hollow Tree and Traci.
Gregory Hollow Tree sings and plays the guitar (and the kazoo.) Traci sings, dances, acts, and plays the jug.
They play a repertoire of original compositions and both classic and obscure old songs in a mix of American music styles like folk, country, blues, jazz, and folk.


MEET THE BAND
Folks from Nelsonville
Duck is a drummer who wings it on every song. Though he might forget how the song goes, his rock steady rhythm propels many of the best bands in town. At hootenannies he can always be counted on to keep the beat. Duck is a farmer who knows how to grow many crops, but specializes in broccoli.
Piccolo Possum doesn't just play the Piccolo. He's accomplished on guitar, piano, and almost any other musical instrument. Possum leads several bands around town, teaches music at Nelsonville Elementary School, gives private lessons, and is an amateur magician.
The Hollow Trees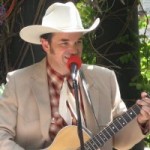 Gregory Hollow Tree grew up enjoying all different kinds of roots music. He happiest with a guitar in his hands making music with his friends. He started The Hollow Trees in 2004 and they've been goofy ever since.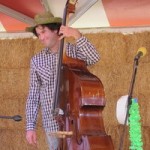 Adam holds down the bass. So it doesn't float away.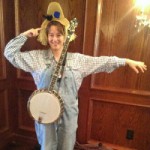 Katie plays plectrum banjo, sings, and always has the best costumes! More about her here!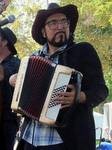 Phil AKA Mr. Squeeze plays accordion and sings. Learn more here!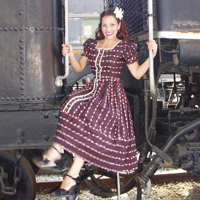 Traci brings her beautiful voice and boundless energy to The Trees. She'll also be taking care of dancing, tap dancing, laughing, making the band laugh, and teasing Greg.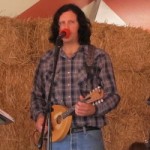 Mike plays mandolin and sings in a nice big way.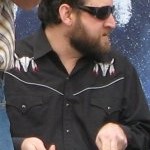 Dave is the skipper of the good ship Hollow Trees. A personal friend of Nelson from waaay back, he keeps us on course and in time. Dave can make his snare drum swing, march, boogie and bounce.